Reposted from Paul Homewood's site "Not a Lot of People Know That". And they don't. Did you? Record harvests – is this the climate disaster we are told to fear? "The only thing to fear is fear itself" said Franklin D. Roosvelt. More CO2 makes more photosynthesis. Primary school level science that contradicts the whole army of salaried climate doomsayers. Or as Michael Stipe of REM would put it, "It's the end of the world as we know it and I feel fine!"
NOT A LOT OF PEOPLE KNOW THAT
By Paul Homewood
IMPROVED late-season yield prospects in greater Europe and Australia have lifted the estimate for global wheat production by 5.9 million tonnes (Mt) from the previous Agricultural Market Information Systems (AMIS) estimate released last month.
The lift was offset by a total 1Mt decline in projections in Canada and Argentina.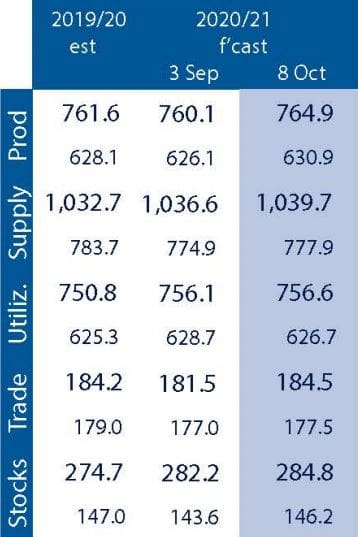 Table 1. FAO AMIS world wheat projections in million tonnes. Numbers on each second line are world excluding China. Source: FAO AMIS
The net 4.8Mt increase lifts the forecast for the world 2020-21 wheat crop to a record 764.9Mt, pipping by just a few million tonnes the previous records set in 2019-20 and 2017-18 (chart 1).
View original post 249 more words